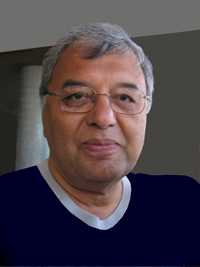 When David Mahal participated in the National Geographic Society's Genographic Project, he had no idea it would lead to an even larger journey of discovery. His books resulted from his personal quest to better understand his ancestral origins. These books are not just about genealogy, though. They create a valuable dialogue between anthropology, history, and science.

In addition to being an author, David is the founder and president of DGM Associates, a management services and communications firm. Among other things, the firm has conducted and published management compensation surveys, published a pioneer business journal on information technology, and created software programs.

Before starting his firm he held management positions at several multinational companies including Air India, Xerox Corporation, Hughes Helicopters (McDonnell Douglas Helicopter Company), Tosco Corporation (ConocoPhillips Petroleum), and Atari, Inc. (Time Warner, Inc.). His multifaceted career includes roles as a management consultant, software developer, publisher, instructor, and author.

David earned the advanced executive MBA degree from the Peter Drucker School of Management at Claremont Graduate University, the MS degree from University of Rochester, and the BA degree from Dominican College. He completed The Executive Program in Management at the Anderson Graduate School of Management of the University of California at Los Angeles (UCLA). He has taught management courses at the University of Phoenix, and currently teaches advertising and marketing at the University of California at Los Angeles (UCLA). He serves as a volunteer at the J. Paul Getty Museum in Los Angeles.